I lied. Blame the Christmas rush, the stress, the mad spurt of house cleaning or just my general ineffectiveness. Last week I said I thought it was week 51, it was week 50. Or rather I see my friend Liz has called this week no 51, so week no 51 it is. Which is good. It gives me another few days to read a few more books.
No, I am not wildly reading books to meet my target! We are by a nature a family of readers. But, to be honest, when the family are away I become a tv watcher only to revert to type when the family are all home. So, I have actually read 3 books this week. Plenty of time to catch up.
Book number 1 was a library book. A quirky wee book. I love quirky wee books. I had to wait a long time for this book to come in for me. So long, I had forgotten and greeted it as a stranger rather than a long awaited friend. I cant remember where or when I saw this book, but I must have, somewhere. Probably in London in one of the intellectual book shops, or maybe Oxford. Where I see books I feel I should read, rather than books I want to read.
Anyhow, the book is "The People in the Photo" by Helene Gesterne. It is a slim book, good for the holidays and a Christmas read without being a Christmas read. The chapters are short, Good. The chapters are written in letter form. Love that. The story is reminiscent of a sort of Brief Encounter Ttype thing. Reminiscent of Christmas gone by whilst having nothing actually to do with Christmas. Do you know what I mean? Can you see inside my head?
Two apparently unconnected strangers correspond over an old photo taken in the South of France. Who are the people in the photo? What is their story? As the story of the photo unfolds the relationship between the letter writers grows as well.
I loved this little story. I think it will be my Book of the Year. This honour had been earmarked for A Spool of Blue Thread by Ann Tyler, reviewed here. But sorry Ann, you have been toppled from the top of the tree.
My next book this week is an old favourite, passed on to me by an old favourite. Raven Black is by Ann Cleeve. This is the first in the series set in the Shetland Islands featuring Inspector Jimmy Perez. I have enjoyed those I have read from this series, in no particular order. The beauty of this series is they can be enjoyed in order or not. My friend Anne brought this to me and I read it in a day. Loved it. A young girl is murdered and the local community automatically blame the local odd ball. The old man is "soft in the head", lives alone, and loved his mother. Ergo, he must be guilty. Jimmy Perez is not so sure and sets out to prove different. This book also sets the scene for the future relationship between Jimmy and Fran, an incomer.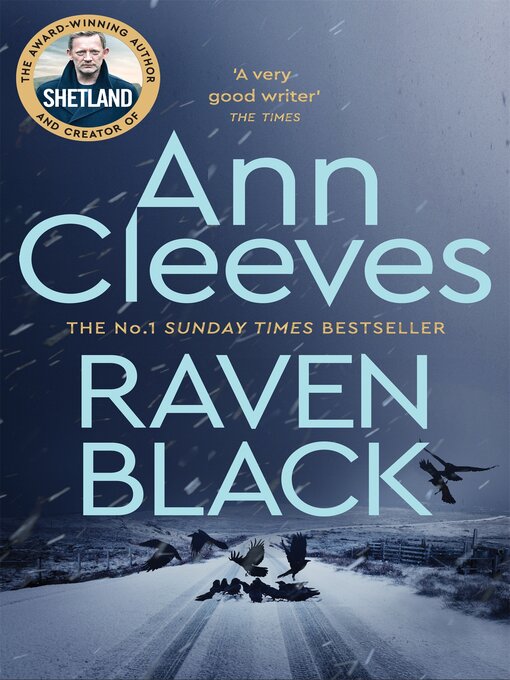 My third novel was started on Christmas Eve and I have almost, almost finished.
If I could stop dozing off because I have eaten too much, it would be finished. Only about 20 pages to go. Poirot has got to his finger pointing final scenes. That counts as a finish doesn't it? This novel is a rewrite of Agatha Christie by Sophie Hannah. Well, not so much a rewrite but a new story based on the Agatha Christie character of Hercule Poirot. My daughter bought this for her granda last Christmas and its taken me a whole year to get my hands on it.
I HAVE enjoyed this book but I must admit I feel the "now everybody is gathered here, I will accuse the murderer" scene is rather clunky and a little contrived and too long. Maybe that is why I have still to finish those last few pages. The story line was very strong. Poirot at his fussy best, still with the white gloves, the spats, the leetle grey cells. This time his straight man is Catchpole of Scotland Yard, though Hastings is mentioned in despatches. The structure of the story is good, and Sophie Hannah really captures the spirit of Poirot, just maybe the ending needs tightened up a little. Too many characters telling too many lies. Yes, it was worth waiting a year for.
And what did my dad think? Well, he said what he always says. How can an author write another author's book? Why would they want to? How can they know what the author would want to do? He has said that about this book, the Anthony Horowitz Sherlock novel, the Sebastian Foulkes James Bond novel, the PD James Pemberley novel and the whole stable of Jane Austen rewrites. He says this every time, and yet he still reads them and enjoys them at the time. I think he just likes to complain. Which is fine, its good to read and to be obstreperous. And as for me, I love all these books from the stable of ..... They feed my my Sherlock/Austen/Christie obsession.
And how many books have I read? Still don't know! And what did novels did I get for Christmas? All will be revealed in my final book post of the year.
Helen
linking up with
52booksin52weekschallenge